Jeanne Ruddy Dance's Annual Free Outreach Matinee for Fifth Graders 
For the past five years, fifth graders from St. Malachy School and Russell Byers Charter School have attended Jeanne Ruddy Dance's free interactive student matinees. In April 2010, our outreach efforts increased as we welcomed students from Albert M. Greenfield school as well.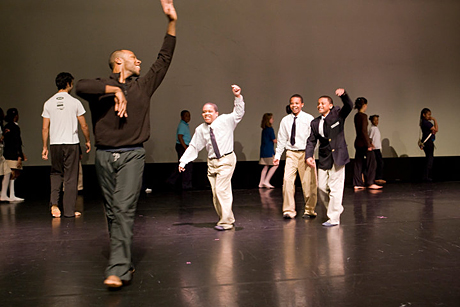 JRD dancer leading students
JRD Artistic Director Jeanne Ruddy and Company dancers were on stage to demonstrate a few steps to the children, as well as answer questions such as how to become a dancer and the process of creating a dance.  Students were then invited on stage to try a few dance steps. The matinee concluded with Company dancers performing an excerpt of one of the repertory works.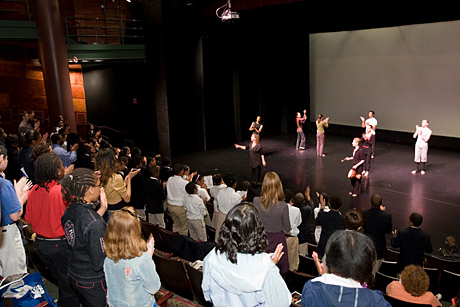 Students watching demonistration
The children's matinee is made possible through generous funding of Mr. Jefferson Green, a tireless supporter of JRD, and the Marthe La-Velle Williams Foundation.  Thank you for your continued patronage.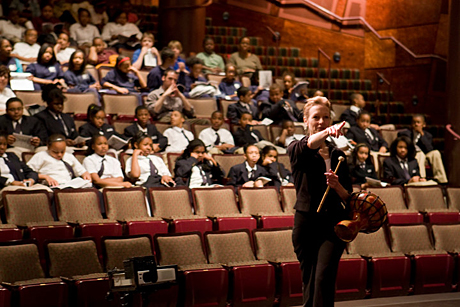 Jeanne Ruddy working with students