performances
2013
Friday and Saturdays, May 10, 11 & 18, 7:30pm
Sunday, May 19, 6pm
Meredith Lyons, Eleanor Goudie-Averill and Settlement Music School present ZIPLINE: premiering the works of 8 emerging & seasoned female choreographers
Tickets: $15 General; $10, Students, Seniors and DancePass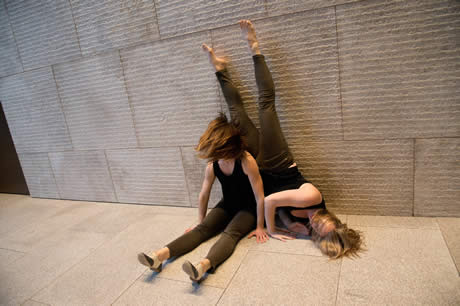 Zipline connects points near and far with 8 choreographers, the nationally presented and the up-and-coming, from five different cities. In a deliberate decision to support female choreographers with a drive to create bold and intriguing dance works, the artists curated for the two weekends of performance are: Amy Lynne Barr, Sarah Gamblin, Ellie Goudie-Averill/Stone Depot Dance Lab, Jennifer Kayle, Tori Lawrence + Co, Meredith Lyons, Sarah Rosner/A. O. Movement Collective, and Pamela Vail; along with dancers Edward Rice (Sleep No More, Then She Fell); Anna Adams Stark, Lillie De, Leah Ives & Emily Skillings (AOMC, NYC), Bethany Nelson (Jackson, Mississippi), and Philadelphia's own Katherine Kiefer Stark. Each weekend will feature a different combination of performances by both Philadelphia artists and nationally recognized choreographers. Each night will open with live music performed by the faculty of Settlement Music School.
---
Saturday, May 25, 4pm
Dorothy Emanuel Recreation Center's Verve Danz Ensemble presents Verve: The Company Experience
Tickets: $10. For ticket information, contact Director Katina Mackey-Green at 267-253-3589 or email vervedanzensemble@gmail.com.