classes
SPECIAL WORKSHOPS
Philadelphia Dance Projects DANCE TAG, Fall 2013
Dance TAG (Teaching Artists Group) is a collegial gathering of teaching artists for movement ideas, information, discussion, and networking. We invite artists at all stages of their teaching — rookies, veterans, people currently working or those looking for work, especially artists in schools and community situations — who consider teaching to be an integral part of their artistic work. The sessions tend to be very inspiring and relevant for artistic inquiry as well as teaching. All Dance TAG sessions are FREE.
RSVP: info@philadanceprojects.org or 215-546-2552
More info: www.philadanceprojects.org
Sunday, November 3, 1-3pm
TEACHING DANCE IN HIGH SCHOOLS: Two versions
Teaching teens within the context of high school is an opportunity and a challenge. Joy Friedlander and Katherine Paulson are dance teaching artists with full-time high school positions who will share the approaches, activities, and strategies they have developed with their students. Come absorb their reality-tested ideas, adaptable to many other settings. Joy Friedlander founded the dance program at Girls' High in Philadelphia where she teaches dance technique and creative process to 200 students, produces dance performances and mentors student teachers.

ONGOING CLASSES
Wednesdays, 10-11:30am
Graham Technique Class, taught by former Martha Graham Principal Dancer, Jeanne Ruddy
Cost: $12, 3 classes - $30. Dance Pass: $10, 3 classes - $25.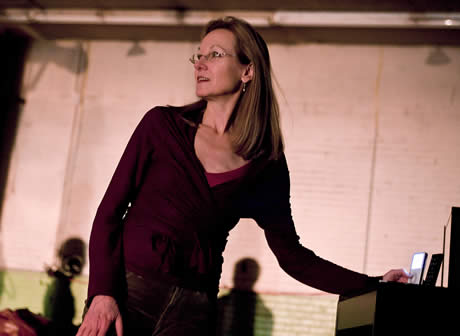 Jeanne Ruddy is a former Principal Dancer of the Martha Graham Company who traveled worldwide and was a part of Ms. Graham's creation of new works for a decade. After leaving the Company in 1984, Ms. Ruddy was invited to teach on the faculties of The Graham School of Contemporary Dance, the Alvin Ailey School where she became the Chair of the Modern Department, and was invited to join the faculty of the Juilliard School where she taught for nine years. In addition, she became the Company teacher for Ballet Hispanico for two years as well as traveled internationally to guest teach and give master classes.
Having directed her Philadelphia-based company Jeanne Ruddy Dance for twelve years (1999-2012), Ms. Ruddy will be teaching the Martha Graham Technique as it was taught to her by Martha Graham and Ms. Graham's senior Company Members. Ruddy incorporates her knowledge of anatomy, the pilates technique and ballet technique, to help connect the student's understanding of how the various techniques connect and interrelate. The technique helps dancers learn to work from their center and to dance not only from their arms and legs but also throughout the torso and pelvis. They will explore the contraction, the spirals, the breathings and all of the extraordinary exercises based on a thoroughly developed philosophy that Ms. Graham created over her lifetime.
Class consists of one half-hour with the floor work, one half-hour with strength building standing work, and one half-hour moving in combinations across the dance floor. The class is open to intermediate to advanced dancers. Some experience with having studied the Graham Class is appreciated, but not necessary.
---
Mondays, Tuesdays and Thursdays, 10-11:30am
Open-Level Ballet Class, taught by former Pennsylvania Ballet Principal Dancer and gold medalist, Alexei Borovik
Cost: $18 (DancePass Members: $120 for 10-class card)
Mr. Borovik conducts a traditional ballet class with barre and center floor combinations incorporating pirouettes and jumps. The class will improve your alignment, the carriage of your port de bras, your ability to turn, to jump and to balance. Strength, flexibility and musicality are also emphasized.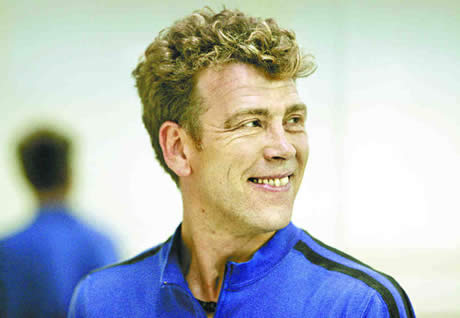 Alexei Borovik received his training in Russia at the Perm Ballet Academy. He was a Principal Dancer with Perm Ballet Theatre for eleven years. In 1987, he won the Gold Medal at The Sixth Concourse International Ballet Festival in Peru and was honored with a decoration as "Merited Artist of Russia." He joined Pennsylvania Ballet in 1992 and was Principal Dancer until his retirement in 2006.
---
Wednesdays, 5-6pm
Ballet Variations Class, taught by former Pennsylvania Ballet Principal Dancer and gold medalist, Alexei Borovik
Cost: $18 (DancePass Members: $120 for 10-class card)
After a brisk barre and warm-up, the class studies variations from 19th & 20th century ballets with a focus on technique, musicality, and performance quality.  Ballet students at an Advanced Beginner level or higher will benefit from this class as Mr. Borovik tailors the class to the students in the room each week.  The class offers ballet students the rare chance to learn entire variations and to revisit and improve them over time.  Mr. Borovik draws on his over 25 years of performance experience as a Principal Dancer (in Russia and the US) in choosing and teaching the variations, and offers innumerable insights into how the dancer may present him- or herself to greatest effect on stage. 
---
Wednesdays, 7-8:30pm
Advanced Beginner/Intermediate Ballet Class, taught by former Pennsylvania Ballet Principal Dancer and gold medalist, Alexei Borovik
Cost: $18 (DancePass Members: $120 for 10-class card)
This class features a thorough barre, including a significant stretch sequence, and an in-depth examination of a variety of topics of interest to the ballet student: port de bras, proper alignment, balance and strength, and technique for all movements from the most basic tendus and plies through complex turns and jumps. All students who have completed a Beginner Ballet series are welcome to attend.  The class will improve your understanding of the logic of Classical Ballet, thereby making it easier for you to remember sequences at the barre and in the center.  In addition to a strong focus on technique, the class also presents sequences that are more "dancy," so that students may learn to link movements fluidly and to apply their technique in the context of longer combinations.
---
Mondays, 6-7:30pm
Modern dance class, taught by Megan Mazarick
Cost: $10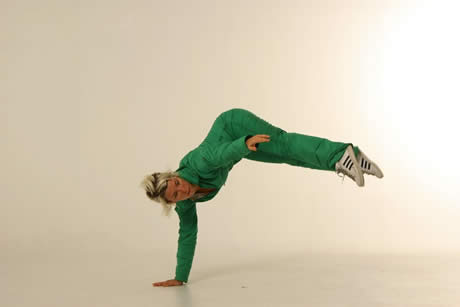 Megan Mazarick believes in dancing BIG! She teaches a lot of "rolling-around-feel-good-core-work" and inversions to combat the "walking-standing-blah-blah-blah" daily grind. Incorporating bits of classic dance technique (Limon, Horton, maybe even some ballet) with improvisation, yoga, and release technique, she is interested in movement that is both raw and specific, with a conscious understanding of pathways of motion. She likes to move and sweat, and hopes to create an atmosphere where students can laugh when they fall over. This class moves at a fairly rapid pace but she will adjust to students' needs and wants in this fluidly-staccato-swinging-floorwork-handstand-badass-post-modern-monster-vixen-pelvis-rolling-eyes-widening-absurdist-release "technique" class!
---
Tuesdays, 6-7:30pm
Intermediate/Advanced Egyptian Intensive, taught by Habiba
Single class: $22.50; $180 for 10-week session
Habiba's Egyptian intensive is not about choreography, it is about stopping to rethink your technique in many areas. Revisit classic moves with an eye to current trends. Starting with "Preparing your base," a special topic will be addressed each week. Drop-ins are welcome.

Habiba is internationally recognized as a performer, choreographer, teacher and authority on dances of the Middle East. Belly Dance is one of the oldest documented dance forms and can be traced back to ancient Egypt. It has a long history as a women's art form and is a perfect vehicle for women to express their femininity and their strength. The dancer actually "becomes" the music through movements of the torso, hips and arms. For more info: habibaraqs@aol.com, www.habibastudio.com, or call 215-925-5436.
Habiba | Experience | PBS Video

Wednesdays, 6-7:30pm
Intermediate-Advanced Contemporary Jazz Class, taught by Alchemy Dance Company Artistic Director, Amy Harding
Cost: $10 / $5 with Dance Pass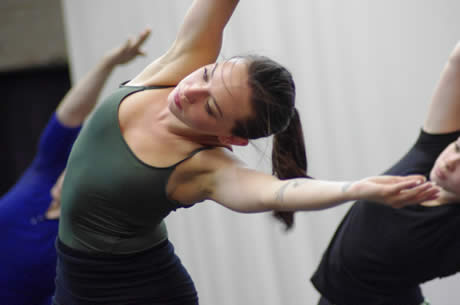 This Open Company Class consists of warmup, traveling exercises, and a combination with a focus on strengthening technique, working within the body structure, and connecting to movement with dynamic range. http://alchemydance.org/
---
Thursdays, 5:15-6:45pm
MODERN DANCE, taught by Barbara Lember
Barbara Lember teaches a modern dance class integrating Graham and Pilates fundamentals.  Emphasis is placed on proper body alignment and appropriate muscle use with a hands-on approach. The class incorporates floor work, standing, barre, across the floor movement, combinations and improvisation. This class is geared to an older population who has had prior dance experience and want a class that is slower paced and more attentive to detail. For additional information, contact Barbara Lember, 215-635-4458.
---
Thursdays, 7-8pm (on hiatus till the spring)
Street Jazz, taught by Kelli Moshen, the founder-artistic director of Project Moshen Dance company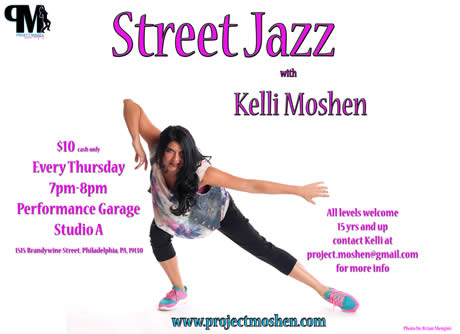 ---
---
AUDITION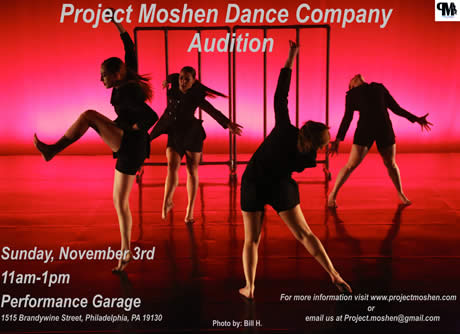 Project Moshen, a diverse jazz company, is enlarging their volunteer ensemble group to two female dancers for this upcoming season! They perform in multiple showcases and put on 2 independent shows a year. If accepted into the company, rehearsals are held twice a week, on Wednesdays and Fridays from 11am-1pm and occasionally on Sundays (location TBD). You must be 18 yrs or older to audition. Being a part of Project Moshen is an opportunity to do what you love and to perform in professional venues in Philadelphia and New York. Please arrive early to warm up and stretch and be ready to start at exactly 11am. Please be prepared to learn two combinations and show a 30 second solo. Please bring with you a head shot and resume. To reserve a spot for the audition please email project.moshen@gmail.com.
---
---
ZUMBA & FITNESS CLASSES
Mondays and Thursdays, 9-10am
Saturdays, 8:15-9:15am; Sundays (starting10/6), 9-10am
allongée™ technique, taught by bodyLOGIC founder and classical and contemporary dancer, Jillian Dreusike.
Cost: Single class/drop-in - $20; 6 classes - $109; 10 classes - $169; 15 classes - $249; Monthly unlimited - $175; Weekly Pass SALE (Sept.) - $49; Undergraduate (must show ID with valid date) SALE - Monthly unlimited - $89
website: www.bodylogicstudios.com; blog: ww.lifestylogic.com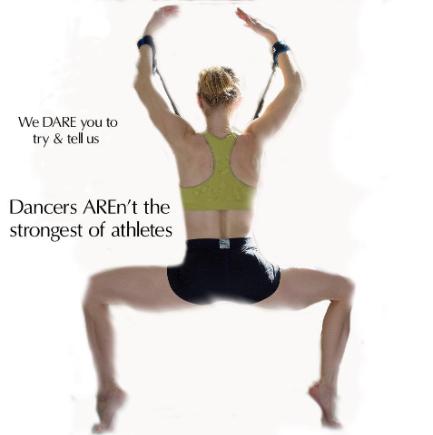 As a long time fitness enthusiast, high school runner, cheerleader, and then finally dancer, Jillian Dreusike has created a technique unique and of its own. By mixing ballet principles with fun and sweat-worthy original exercise choreography, allongée™ is truly one of a kind. By combining bodyLOGIC CardioBallet™ choreography sequences with unique usage of their Cardio BarreBand™ for a little extra resistance, allongée™ is sure to get you in the best shape of your life in record time! Whether you have never danced in your life, or have just walked off stage from a Grand Pas, allongée™ has been created and revamped to give both dancers and non-dancers the results they long for, while being both easy to understand, and a ton of fun.
bodyLOGIC™was originally created as a cross training program for dancers and other athletes & fitness enthusiasts of all sorts. The program has since been recognized by Philadelphia Magazine, Be Well Philly, the Weekly Press, CityPaper, and so many more as an excellent cross training technique for women of all athletic backgrounds... even those women returning to fitness from a bit of a hiatus.
---
Mondays, 6:15-7:15pm & Wednesdays, 6-6:50pm
House Party Fitness with Philly Dance Fitness
Cost: $10 drop-in, one punch on a class card, or free for Philly Dance Fitness members

You know the type of party where the music is pumpin', the bass is pounding, and you don't want the party to end? That's what this class feels like. Dance along to the hottest urban old and new school hip-hop, ragga, house, top-40, R&B, electronic and reggaeton. In addition to cardio conditioning, this hip-hop fitness program strengthens major muscle groups by incorporating resistance training of the arms, lower body and core. Bring dance sneakers or shoes used for indoor fitness for the dance floor, please.
---
Mondays & Tuesdays, 7:30-8:30pm; Fridays, 6-7pm
Zumba Fitness, taught by Erica Green, $8/class
Bring fitness shoes (street shoes not allowed)
For info, contact: Erica Green, 484-486-3723 jazijane@gmail.com

Wednesdays, 6-6:50am (Oct. 16th - Nov. 13th)
CoreFitness Boot Camp, taught by Cindy Brown
To learn about all of CoreFitness classes: www.core-fit.com
Cost: $15. The first CoreFitness class is free.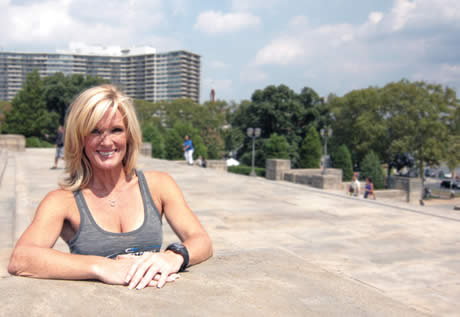 A great way to start your morning! Challenge your body and get results. This class is for all fitness levels. Jump, squat, climb and push your way to a strong and fit body with an awesome group of motivated participants! Please bring a bottle of water and a towel.
---
Wednesday-Wednesday, Nov 20-27, 6-6:50am
F.A.T. (Fit at Thanksgiving), taught by Cindy Brown
To learn about all of CoreFitness classes: www.core-fit.com
Cost: $15. The first CoreFitness class is free.
A one week daily workout to get your body conditioned for the holiday. This year, be in control of your holidays and feel strong and fit after F.A.T. Morning workouts include total body conditioning and strength training using body weight for resistance and fast paced cardio moves. Quick workout, quick results, motivated and supportive class!
---
Wednesday-Tuesday, Dec 11-24, 6-6:50am
(Saturdays, December 14 & 21, 8-8:50am)
12 Days of CoreFitness, taught by Cindy Brown
To learn about all of CoreFitness classes: www.core-fit.com
Cost: $15. The first CoreFitness class is free.
Nothing heals the cold days of winter better than exercising and feeling empowered by your work outs. CoreFitness will keep you motivated, encouraged and feeling fit through the holiday season. Join this program for 12 days of fitness, nutrition tips, group support and be your best this holiday season. Class includes body strengthening using body weight resistance, cardio bursts, balance and yoga fitness moves for an overall body work out. The best of it's kind.
---
Thursdays, 7-7:50pm
Zumba classes with Philly Dance Fitness
Cost: $10 drop-in, one punch on a class card, or free for Philly Dance Fitness members

Zumba fuses international rhythms with easy-to-follow moves so you can have a blast while getting in shape. No dance experience needed – just mimic the instructor and get lost in the music! Bring non street shoes, dance sneakers or socks for the dance floor, please.
---
Sunday, Oct. 20, 5:30-7:30pm
Saturdays, Nov. 30 & Dec. 14, 5:30-7:30pm
Zumba Fitness Party, with Vaughnda Hilton (215-397-4740)
$15 regular price, $10 ZIN Price (Zumba Instructor Network), $20 at the door
Come join the party and burn 1000 calories or more. Enjoy free refreshments, fitness tips, zumba wear for sale, giveaways and more! Note: Bring fitness shoes (street shoes not allowed on dance floor).
---
---
CHILDREN'S CLASSES
Mondays, 4-6pm
Irish Dance Classes, taught by Molly Curran-Burns, T.C.R.G.
4-5pm - Beginner I (Ages 5 & up)
5-6pm - Novice
For more info and for prices, contact Molly at 215-669-2853 or mollyccurran@gmail.com.
Students will start by learning to count bars of music, attain proper turn out/foot placement, as well as the basic 'jump 2,3' and 'side step' movements in Irish Dance. These are required to execute the Reel, Jig, and Slip Jig and Ceili dances (group dances). They will also benefit from a structured warm-up and cool-down required for any physical activity.
For more information about Molly or the Ryan-Kilcoyne School of Irish Dancing, please visit:www.ryankilcoyneschool.com.